Brochures & Magazines
Read our latest World Traveler Magazine or
click here
for ALL our digital publications.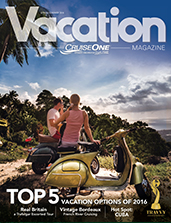 Ask your Vacation Specialist for our FREE Brochure
From Your
Vacation Specialist

Dream vacations start here! Why book your next cruise or vacation with us? We provide exceptional value and personal service in planning your cruise and land vacations. Our knowledge and experience will help make your vacation relaxing and fun! All this at no additional cost to you.
Meet our Specialist, Donna Richards